Find Cara's short stories in the following anthologies: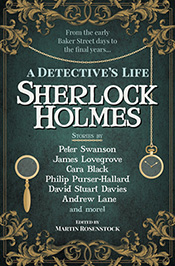 Sherlock Holmes: A Detective's Life
Edited by Martin Rosenstock
Cara's Story: "The Prideaux Monograph"
The famous detective returns in a thrilling anthology of 12 Sherlock short stories spanning Holmes's entire career, penned by Peter Swanson, Cara Black, James Lovegrove and more.
A brand-new collection of twelve Sherlock Holmes short stories which spans Holmes's entire career, from the early days in Baker Street to retirement on the South Downs.
---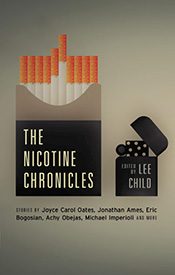 The Nicotine Chronicles
Edited by Lee Child
Cara's Story: "Spécial Treatment"
In recent years, nicotine has become as verboten as many hard drugs. The literary styles in this volume are as varied as the moral quandaries herein, and the authors have successfully unleashed their incandescent imaginations on the subject matter, fashioning an immensely addictive collection.
Featuring brand-new stories by Lee Child, Joyce Carol Oates, Jonathan Ames, Eric Bogosian, Achy Obejas, Michael Imperioli, Hannah Tinti, Ariel Gore, Bernice L. McFadden, Cara Black, Christopher Sorrentino, David L. Ulin, Jerry Stahl, Lauren Sanders, Peter Kimani, and Robert Arellano.
---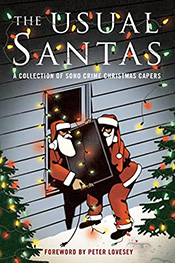 The Usual Santas: A Collection of Soho Crime Christmas Capers
Cara's Story: "Cabaret aux Assassins"
Finally: the perfect stocking stuffer for the crime fiction lover in your life! With a foreword by CWA Diamond Award-winner Peter Lovesey, The Usual Santas includes eighteen delightful holiday stories.
This captivating collection—which features bestselling, and award-winning authors—contains laughs aplenty, the most hardboiled of holiday noir, and heartwarming reminders of the spirit of the season. "Each bite-size mystery in this winning collection is a gift." (Booklist)
---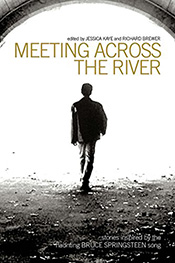 Meeting Across the River: Stories Inspired by the Haunting Bruce Springsteen Song
Edited by Jessica Kaye & Richard Brewer
Cara's Story: "Mosquito Incense"
Bruce Springsteen's melancholy "Meeting Across the River," a song rarely performed but beloved by his countless fans, serves as the inspiration for this eclectic mix of short stories written by an array of acclaimed authors. Cara Black, C. J. Box, David Corbett, Eric Garcia, Steve Hamilton, Gregg Hurwitz, and Barbara Seranella, among others, have written imaginative, heartbreaking, funny, and bold stories based on this classic American story of hope and despair, each a surprisingly different experiment with character and plot.