November 13 through 19, 2016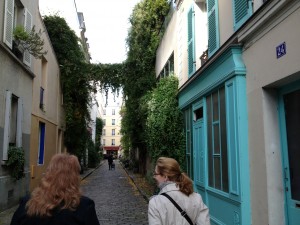 You're invited to join Cara and other Cara Black mystery-lovers for an exclusive week in Paris. You'll spend time with Cara exploring some of the most memorable scenes associated with the cases private investigator Aimée Leduc has solved in several books. And you'll also have time to spend in some of the small gems of Paris—the lesser-known museums, the spectacular parks, the off-the-beaten-track cafés, the hidden passages that are home to specialty boutiques, antiquarian bookstores and other treasures.
Whether you've been to Paris before or not, you'll get to know the city in a more intimate way. On some days, Cara will lead you to the "scene of the crime" and other settings you've read about in the Aimée Leduc series. On other days, you'll choose from a menu of options that you'd like to do with our trip leaders, Donna and Sheila (museums, walking tours, shopping).
To learn more about the trip, and to register, please visit bestfriendinparis.com/a-week-in-paris-with-cara-black